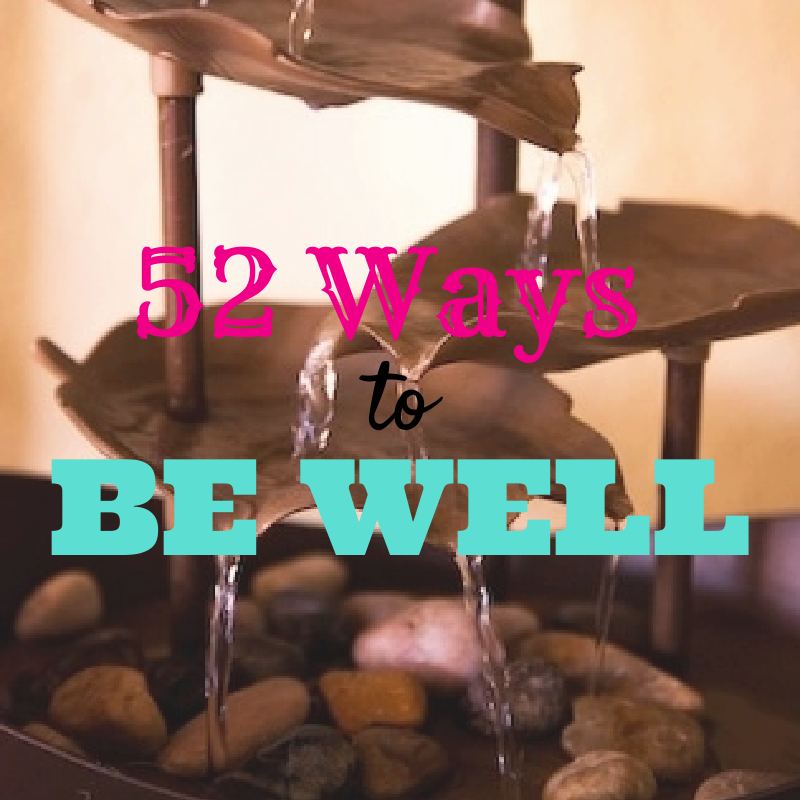 Last year,  I was really interested in what it would take to be well on a consistent basis. So I did a Wellness Challenge. Each week, I chose a new wellness practice to focus on. I paid extra attention to how I felt when I intentionally set aside time to practice being well. At the beginning of the next week, I recorded my findings and some more information about that specific practice in my 2013 Wellness Challenge update on the blog.
I never really finished that out at the end of the year, so a recap is in order.
Below you'll find 52 different ways to be well. Not all of them will work for you. The trick is to find the ones that feel really good without making you feel like you have to do the work.
At the same time, be careful that you don't confuse willpower with laziness. When adding a new practice into your life, there will always be a battle in the mind. You'd rather not do your meditation because you're too tired, you're too busy, you've got other things to do. The excuses can go on and on. There may be a fight to get to the meditation cushion, but if you feel really great afterwards, you'll know the fight was worth it. On the other hand, if you're kicking and screaming all the way to, during, and after your wellness practice, you'll know it's probably not sustainable for you and your lifestyle.
Pick and choose. Have some fun. Be aware. Be well.
Give Yourself an Oil Self-Massage (Abhyanga)
Dance
Spend Time in Nature
Fail
Express Yourself
Go To Bed Early
BONUS: Repeat 🙂
You'll see toward the end, my focus shifted away from the recaps, which was one of the reasons I felt a recap here would help.
Do you have a wellness practice you love? Share it with me over on Facebook!
Start living life inspired today!
Have you mastered the 7 elements to inspired living?
Do you have a plan in place to integrate them into your life?
The Inspired Life Checklist draws from core concepts in the Yoga Sutras and helps you identify where to focus your energy so that you can start living your most inspired life right now!

The Journey: A 7-Day Mini-Course to Self-Discovery Are you ready to step on the path to self-discovery? The Journey is a 7-day mini-course designed to help you navigate the Inspired Life Checklist. Day 1 brings you into alignment with your core values Day 2 gives you clarity on what it really means to you to live an inspired life Day 3 helps you get organized to make inspired living easy Day 4 boosts your confidence to remind you that you can do this! Day 5 offers a practice for contentment to keep you grounded when things get awesome Day 6 shows you how to reach and celebrate success on your terms Day 7 offers a practice in surrender as a reminder that ultimately you are not in control