Welcome to my online boutique!
Yoga Nidra: Relaxation Meditations for Busy Women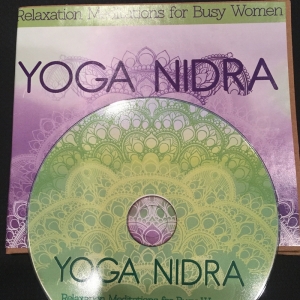 This guided relaxation digital recording contains 5 separate relaxation meditations ranging from 7 minutes to 20 minutes. The purpose of these relaxation meditations is to help you calm your mind and find some peace in the midst of a stressful situation or at the end of a busy day.
The meditations are professionally recorded and come with a resource sheet with links to more resources and free meditations on my YouTube channel.
Purchase the Relaxation Meditation digital download here.
(Men will benefit from the practice too :))
Featured Practitioner
Ileana is an Ayurvedic practitioner based in Falls Church, VA offering the ancient healing art of Ayurveda as a natural, wholistic approach to health and beauty. Ileana offers traditional ayurvedic healing and beauty treatments all of which are designed to help effectively restore balance to the organs and tissues, calm the mind, and restore your natural state of health, happiness, and inner sense of wellbeing. All treatments use only 100% natural ingredients which target your individual imbalances and make the treatments soothing, yet powerful and uniquely effective. The ultimate goal is to empower each person to make the proper decisions regarding a healthy, "whole" lifestyle. Ayurveda and yoga are centered on the healing power of nature to help us feel better, live better, and be better…
Come experience a  sanctuary for relaxation, restoration, and healing!
Website for more information: www.apurvawellness.com
Exclusive Offer: First-time clients enjoy a 20% discount on the abhyanga treatment: Full-body oil application, designed for DEEP relaxation using long, soft strokes. You will feel serene and settled—the kind of bliss that you get with regular meditation. It enhances circulation throughout the body, improves digestion and reactivates energy. Toxins in the skin are also released, leaving you with clear healthy skin.
Bookstore
**Some of my product and service recommendations are affiliate links, meaning if you click on them and make a purchase, I could make a little money. Please know I only recommend products and/or services that I use, believe in and/or trust. Thanks for helping me keep doing what I love.**