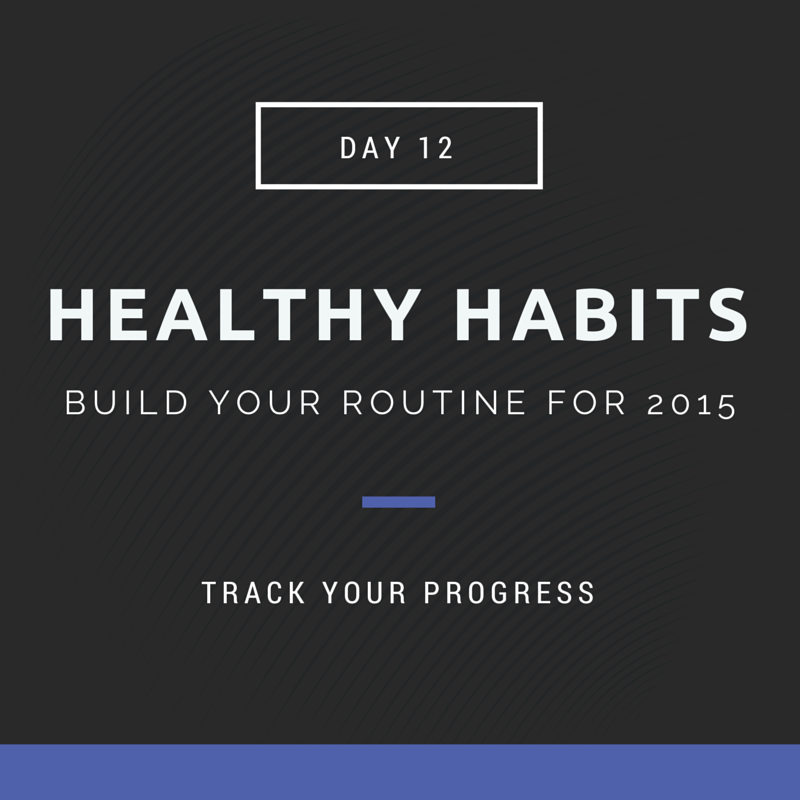 It's human nature to focus on the negative. But when it comes to transformation, it's more important then ever to celebrate the positive and acknowledge how far you've come every step of the way.
You won't realize you've made any progress if you don't take a moment every day to see how far you've come.
You have to see to believe
That's why having a visible, tangible way to track your progress helps sustain healthy habits long-term.
How do you track your progress? There are plenty of ways! If you're the type of person wondering why you still don't get gold stars from your boss at work, then you might create a chart where you can give yourself a gold star every day you successfully complete your new healthy habit.
You could put your stars on a calendar so you can see which days you achieve your intention and which days you don't.
You can keep track of your healthy habits in your calendar on your computer, or you can even keep a wellness journal where you record how you feel every day after completing your healthy activity.
However you choose to track your progress, the most important part is that you do it and you make it visible. Otherwise, you'll forget you've made any progress at all and you'll fall prey to self-criticism, doubt, and the evil negativity spiral downward.
Perfect it and then move on to the next habit
Once your healthy activity has officially become a habit, you won't need to track your progress any more because you'll get excited to do your healthy habit in and of itself. It will become so routine, you won't even think about it. But if you still love to see your results, that just means it's time to move onto your next habit!
So how are you going to track your progress? Let me know on the Facebook page!
Start living life inspired today!
Have you mastered the 7 elements to inspired living?
Do you have a plan in place to integrate them into your life?
The Inspired Life Checklist draws from core concepts in the Yoga Sutras and helps you identify where to focus your energy so that you can start living your most inspired life right now!

The Journey: A 7-Day Mini-Course to Self-Discovery Are you ready to step on the path to self-discovery? The Journey is a 7-day mini-course designed to help you navigate the Inspired Life Checklist. Day 1 brings you into alignment with your core values Day 2 gives you clarity on what it really means to you to live an inspired life Day 3 helps you get organized to make inspired living easy Day 4 boosts your confidence to remind you that you can do this! Day 5 offers a practice for contentment to keep you grounded when things get awesome Day 6 shows you how to reach and celebrate success on your terms Day 7 offers a practice in surrender as a reminder that ultimately you are not in control