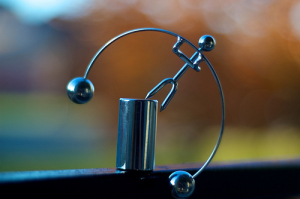 In my opinion, the best way to deal with stress is to prepare yourself mentally for the possibility of it overtaking your life in the first place. That's why I've put together today's balancing meditation practice – instead of rushing to fit in the most intense workout to cancel out the extra calories, I've opted instead to take a step back (or a step forward, depending on how you look at it) and prepare the mind for what may come.
Part meditation, part visualization, today's practice will leave you feeling grounded, calm and confident. It also serves as a great reminder practice – when things don't go your way, just find a place to sit in peace and quiet for five minutes and breathe. It will do you wonders and your friends and family will appreciate the extra effort to remain sane.
Let me know what you think! Next week, I'll give you the detox flow 🙂
Start living life inspired today!
Have you mastered the 7 elements to inspired living?
Do you have a plan in place to integrate them into your life?
The Inspired Life Checklist draws from core concepts in the Yoga Sutras and helps you identify where to focus your energy so that you can start living your most inspired life right now!

The Journey: A 7-Day Mini-Course to Self-Discovery Are you ready to step on the path to self-discovery? The Journey is a 7-day mini-course designed to help you navigate the Inspired Life Checklist. Day 1 brings you into alignment with your core values Day 2 gives you clarity on what it really means to you to live an inspired life Day 3 helps you get organized to make inspired living easy Day 4 boosts your confidence to remind you that you can do this! Day 5 offers a practice for contentment to keep you grounded when things get awesome Day 6 shows you how to reach and celebrate success on your terms Day 7 offers a practice in surrender as a reminder that ultimately you are not in control