**If you missed the webinar on Tuesday, April 29, here's a quick recap of what we covered:
Top 4 Superfoods for your skin:
Seaweed
Orange
Geranium
Acai
My Challenge to you:
Can you detox your skin for 30 days? Use a good quality, organic mask to pull out toxins stuck deep within your skin and be sure to use the daily skincare regimen of cleansing, toning, and moisturizing with high-quality, toxin-free, and organic skincare products!
Check out the info below to find out more about the toxins you should be avoiding when you're buying skincare products.
---
I'm really excited to invite you to a free virtual party this Tuesday, April 29 at 5pm PT/ 6pm MT / 7pm CT / 8pm ET.
Friend and fellow wellness enthusiast Lisa Consiglio Ryan of Whole Health Designs and I are co-hosting a free webinar called Natural Beauty the Clean + Sexy Way to talk about how to take your cleansing and clean living to the next level with natural beauty.
Lisa will be on hand with tons of great clean living juice and smoothie recipes and tips, and I'll be handing out advice on using natural and organic skincare.
The best part? We'll be giving away tons of prizes, include up to $250 worth of FREE Pangea Organics skincare and free Spring Renewal Cleanse programs to get your body, mind, and soul ready for summer!

We'll go over:
The hidden toxins in your skincare products and why you need to be concerned
The 4 Superfoods you should be feeding your skin each day
Building self-care rituals into your daily routine without adding something new
Why Pangea Organics can benefit detoxification and cleansing as well as enhance everyday skincare habits
How to take the best, natural care of the largest organ in your body –  your beautiful, glowing skin!
Here's a Sneak Peak at some of the great information we'll be covering: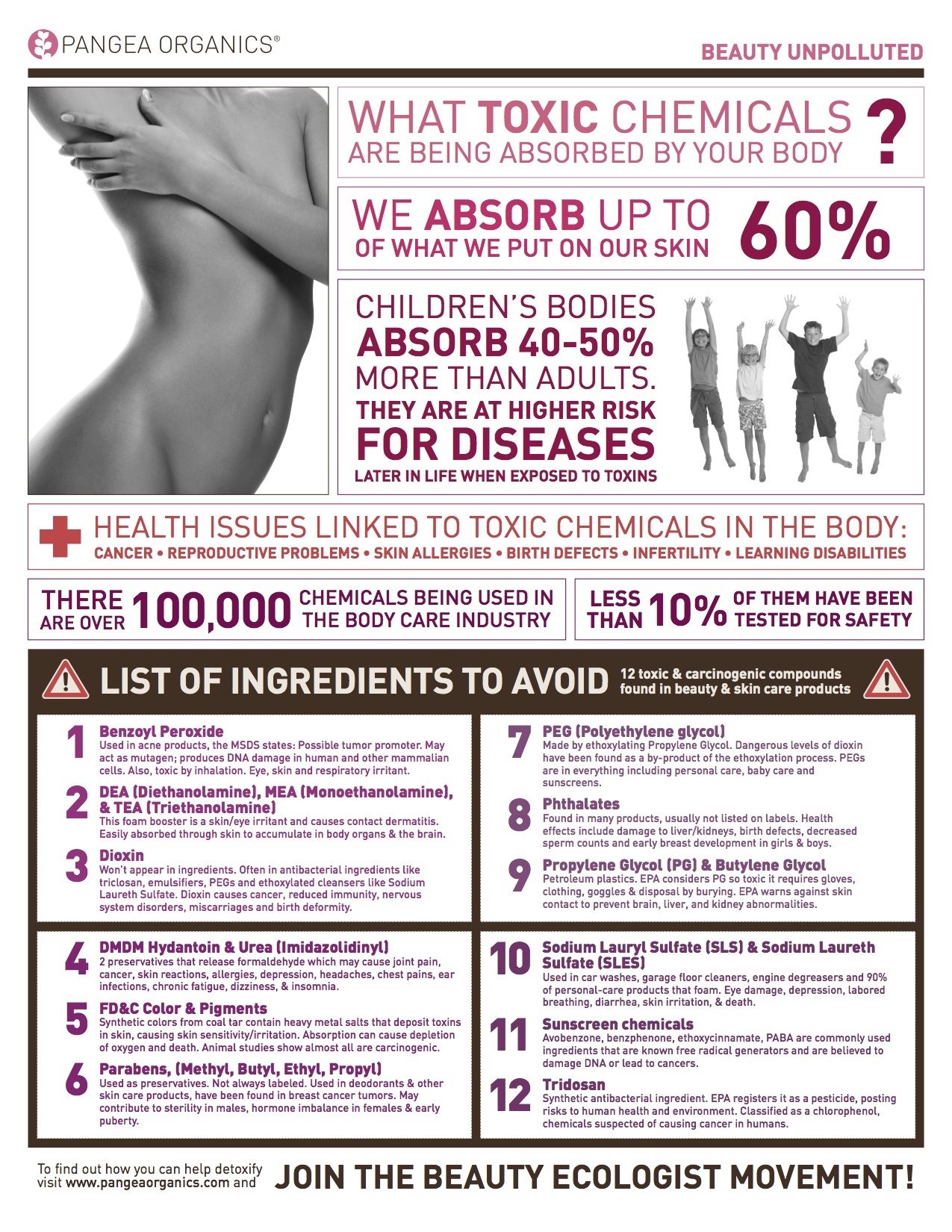 Join us April 29th and find out how to clean up your bathroom counter and look amazing from the inside-out!
Your hosts:
Lisa is the founder of Whole Health Designs, juicy clean living advocate and mama of two. She loves her  yoga practice, running, and has a mission to spread the word, "Food is love." She provides detox programs and private coaching for those who desire to embrace clean living. As a Certified Health and Nutrition Coach, Lisa has worked with thousands in her Renewal 10 Day Detox programs. Her work has been featured in tons of places like  Fitness Magazine, TinyBuddha, Elephant Journal, Kris Carr's Crazy Sexy Life , The Daily Meal, and Mind Body Green. Lisa also started her new membership program, Clean + Sexy 2014 (year-long detox + community) so she can do LIVE events  and hug her community members in person.   Lisa also developed Kickin' It Clean gluten-free meal plans for plant lovers and started her local Juice Shop in order to bring cold-pressed, organic juice to her town.
Ashley Josephine Herzberger is a recovering perfectionist, wellness educator and stress relief expert. She teaches busy women how to find balance in their lives through group and private yoga instruction, her work as an independent Beauty Ecologist with Pangea Organics, and through her online blog www.ashleyjosephine.com. Her focus is on effective and efficient stress relief, reaching optimal long-term health, and building self-care rituals that work. Ashley is eternally interested in the art of balance, teaching a blend of power yoga and yoga nidra with influences from Ayurveda.

Start living life inspired today!
Have you mastered the 7 elements to inspired living?
Do you have a plan in place to integrate them into your life?
The Inspired Life Checklist draws from core concepts in the Yoga Sutras and helps you identify where to focus your energy so that you can start living your most inspired life right now!

The Journey: A 7-Day Mini-Course to Self-Discovery Are you ready to step on the path to self-discovery? The Journey is a 7-day mini-course designed to help you navigate the Inspired Life Checklist. Day 1 brings you into alignment with your core values Day 2 gives you clarity on what it really means to you to live an inspired life Day 3 helps you get organized to make inspired living easy Day 4 boosts your confidence to remind you that you can do this! Day 5 offers a practice for contentment to keep you grounded when things get awesome Day 6 shows you how to reach and celebrate success on your terms Day 7 offers a practice in surrender as a reminder that ultimately you are not in control